Portrait of the noble Franjo Marković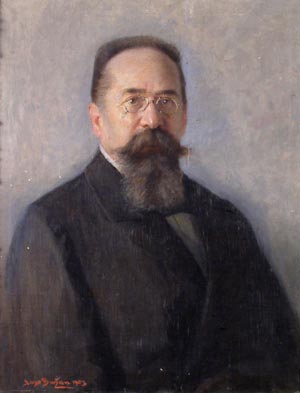 • Painting, portrait
• Material and technique: oil on canvas
• Originating from: 1903
• Author: Joso Bužan
• Franjo Marković (1845 - 1914) was born in Križevci. He studied classical languages, philosophy, and Slavic languages and literature in Vienna, where he earned his Ph.D. in 1872. He was a university professor at the Faculty of Philosophy (at the time called Mudroslovni Fakultet) in Zagreb. He was the Dean of the Faculty in 1874/5, the head of Francis Joseph the First's University (1881-1883), and a member of the Yugoslavian (Croatian) Academy of Sciences and Arts. He was also a prominent politician and the MP for the town of Križevci.