St John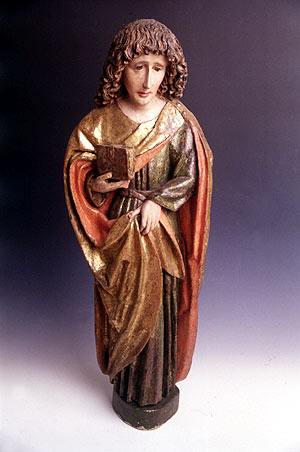 • Sculpture
• Material and technique: polychrome wood
• Originating from: around 1480-1490
• According to A.Horvat, the statue is one of many made under the influence of the Bavarian sculpture of the second half of the 15th century. It may originate from Erazmo Grasser's workshop.
• Dimensions: height - 70 cm
• The statue of St John and the statue of St Mary were probably parts of the Holy Crucifix Church inventory. They may have been placed on the beam under the triumphal arch, to the left and to the right of the Crucified Christ.