Replica of an S-profiled vessel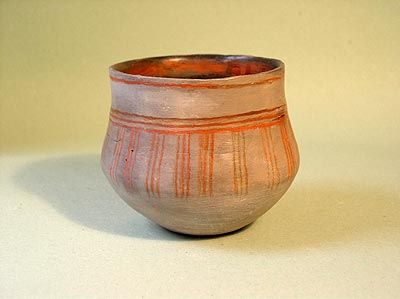 • Plaster
• Late Neolithic, the Brezovljani type of Sopot culture, 4900-4700/600 B.C.
• Height: 11 cm; diameter (outer): 11 cm
• The vessel is painted with decorative horizontal parallel red lines, which form a strip beneath the brim and at the joint. Shocks of vertical lines issue from the horizontal bordure.